As a company, there are lots of ways your business can be involved in the work of New Hope.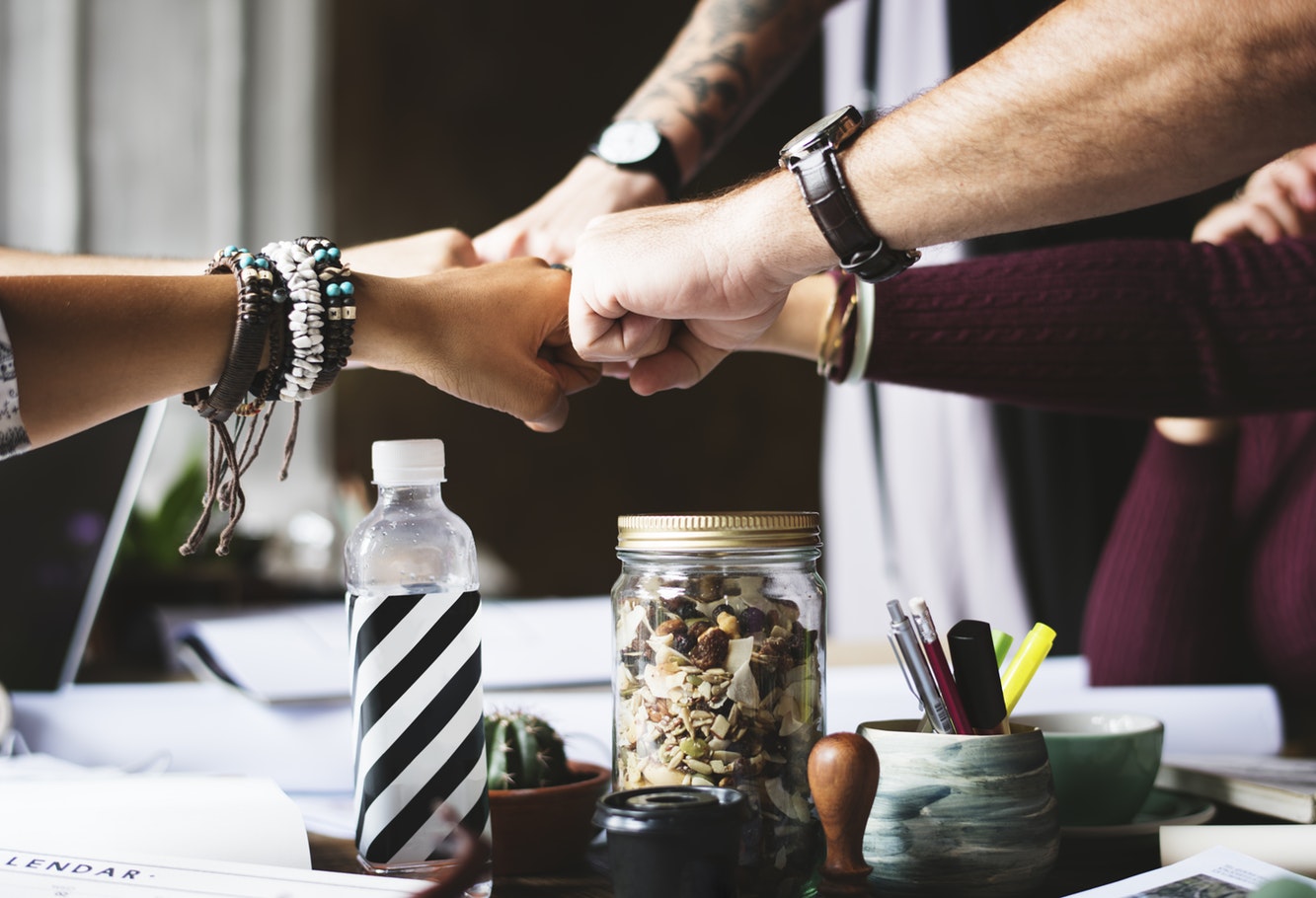 Charity of the Year
It is becoming more common for companies to choose a charity to support for an entire year. New Hope would love to be that charity for your company!
Why should you choose us? We are a local charity that works within the community to help those who are homeless and vulnerably housed. No one should have to sleep on the street and everyone deserves a place to call home. Help us to prevent homelessness and transform lives by supporting us for a year by taking part in our events and organising fundraising of your own within the workplace.
Fundraising
From cake sales to dress down days… and everything in between! There are so many ways for employees to get involved with New Hope through fundraising. We encourage you to think creatively about fundraising opportunities and the staff based in the Fundraising and Communications Team can support you throughout your efforts.
Please contact Josi Zane on 01923 227 132 or email jzane@newhope.org.uk for further information.
Click here for some ideas from previous corporate fundraising.
Volunteer with us
We have varied volunteering opportunities for companies at New Hope. We can work with you to create a volunteering experience that is mutually beneficial for your team and New Hope. Volunteering helps with team building as it promotes unity among employees as they work towards a shared mission and common goal. Volunteering opportunities include:
Send a team to the Community Market Garden to work alongside New Hope's service users in a peaceful and nurturing environment. Get your hands dirty and spend a day out of the office doing something completely different.

Volunteering at one of our events

Helping to decorate one of our accommodations

Bringing the skills of your company to help those who are using our services e.g. CV workshops
Sponsor an event
The Fundraising and Communications Team at New Hope have a history of successful fundraising events, from abseils and sleepouts to concerts and quiz suppers. We are keen to work with companies to identify suitable opportunities to get involved and often look for partners to help us deliver our events both practically and financially.
For instance, Imagine sponsored The Big Imagine Sleepout which raised over £50,000 for the work of New Hope!
Contact us if you are interested in sponsoring an event or a publication.
Take part in an event
Every year we hold fundraising events for the local community to get involved in our work. There are also events which your employees can take part in for New Hope – great for a bit of friendly competition in the workplace. Enter a team to take part in the St Albans Sleepout or in a half-marathon and we will support you all the way, offering encouragement and fundraising tips to help you get the most out of it.
Contact Rebecca for help in finding an event to take part in or to register for one of New Hope's events.
Company Giving
As much as we need your time to volunteer and fundraise, we need money too. Does your company have a foundation we could apply to? OR maybe there is a company budget for charitable giving?
Financial donations are an efficient way to make an immediate contribution to our work. Companies can also get tax relief on gifts of money to charities.*
*Gifts of money made to a charity by your company should be paid gross – before tax is deducted. These donations are deductible from the total profits of your business when calculating Corporation Tax. The charity doesn't need to make a Gift Aid tax repayment claim because no tax has been paid. The charity can claim exemption from tax on company donations.
Payroll Giving
A really easy way to raise funds to help us support more homeless and vulnerably-house individuals is by encouraging your employees to donate just one hour's salary to New Hope every month. A small, regular donation will go a long way! Payroll Giving is a way for your employees to make regular payments to our charity directly from their salary. People who receive their company/personal pension through PAYE (Pay As You Earn) can participate too.
Payments that your employees make through a Payroll Giving Scheme are deducted from their pay before tax is deducted. This means that employees are given tax relief on their donation immediately – and at their highest rate of tax.
It's easy to set up a Payroll Giving Scheme for your business. There's little in the way of cost and administration, and you'll probably be able to adapt your existing payroll system to operate the scheme. For more information, please visit the HMRC website.